Health Clinic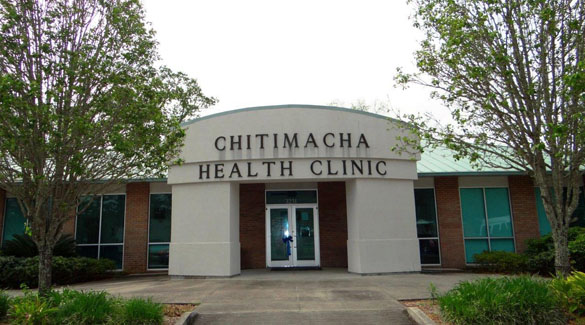 Chitimacha Tribe of Louisiana Health Clinic
Vision/Mission Statement:   "Chitimacha Health Clinic provides quality medical, dental and pharmacy services in a friendly atmosphere with your best interest at heart."  Our Health Clinic strives to anticipate and respond to the needs of our patients by providing excellent care and services.  Our goal is not only to provide intervention, but to educate our patients by encouraging preventive measures in promoting wellness for all.   Chitimacha Health Clinic has a very knowledgeable, skilled and caring staff just waiting to serve you. We would love to be your healthcare provider. 
Contact Information:
Karen Matthews, Director of Health & Human Services
Mailing Address
P.O. Box 640
Charenton, LA. 70523
Physical Address
3231 Chitimacha Trail
Charenton, LA. 70523
Phone: 337-923-9955
Fax: 337-923-7791
Additional Information:  In addition to serving the needs of enrolled members of Federally Recognized Tribes, Chitimacha Health Clinic provides medical services to the general public.  Please notify the Chitimacha Health Clinic to determine your eligibility to receive services.