Councilman-At-Large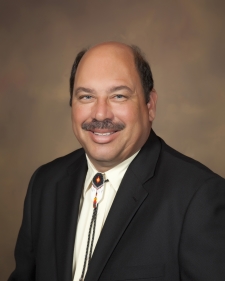 John Paul Darden, Councilman
John Paul Darden is the son of the late Aline and Huey Darden, Sr. He currently resides on the Chitimacha Reservation with his wife, Scarlette Darden. He has two children and six grandchildren.
John Paul has been Councilman of the Chitimacha Tribal Council since August of 2016.  He served as Chairman from December 2009 to June 2015. He served as Vice-Chairman from July 2009 to December 2009 and served as Councilman from 1996 to 2000 and from 2002 through 2008.
John Paul weaves Chitimacha Baskets and is a Chitimacha Historian.
John Paul is a vintage car and boating enthusiast as well as a recreational camper