Chitimacha Tribal Police
   IN MEMORY OF: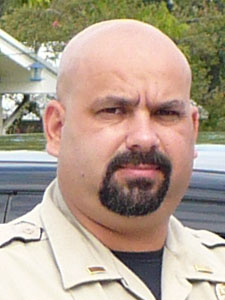 Lieutenant Brain Millet
Date of Birth: August 14, 1972
End of Watch: May 27, 2010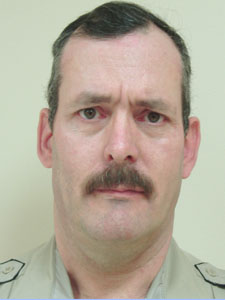 Sergeant Frederick "Rick" Riggenbach
Date of Birth: February 06, 1960
End of Watch: January 26, 2013
Non Emergency Report:
Have a tip.  Want to file a report.  To file a non emergency report click on the email link below.
reportit@chitimacha.gov
The Chitimacha Tribal Police Department's mission is to safeguard lives and property of all residents of the Chitimacha Indian Reservation, while preserving their constitutional rights. Various responsibilities correspond with this mission.
All officers will make these departmental responsibilities their own and will not allow personal feelings, animosities, prejudices, or personal relationships to influence their decisions.
All officers will diligently and courteously carry out their duties and responsibilities and take pride in the services they provide.
The Chitimacha Tribal Police Department is a Community Oriented department offering law enforcement services 24/7 and operating with 15 full-time P.O.S.T. certified officers—One Chief of Police, Administrative Officer and Communications Supervisor, Six Patrol Officers, One Juvenile/D.A.R.E. Officer, and Five Communications Officers. The police department also has six police reserve officers.
All tribal police officers are cross-deputized with the St. Mary Parish Sheriff's Office and hold Special Law Enforcement Commissions with the Bureau of Indian Affairs which allows them to enforce Federal Laws on the Chitimacha Indian Reservation.
The Chitimacha Police Department has the "Silent Witness Program" where citizens can make anonymous calls to a dedicated phone line (337-923-4205) to report any suspicious or unusual activities or give information on suspected criminal activity or unsolved crimes.
Contact Information:
Chief of Police Hal Hutchinson
policeinfo@chitimacha.gov
Mailing Address:
Chitimacha Tribal Police Department
211 Coushatta Drive
P.O. Box 700
Charenton LA 70523
Phone: 337-923-4964
Fax: 337-923-0514